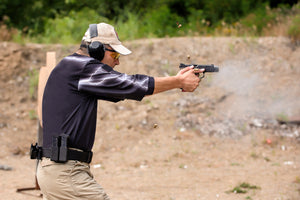 Training Location: South Kent Sportsman's Club (SKSC)
Address: 2536 140th Ave, Dorr, MI 49323
Cost: $347
Day 1, 08:00 - 17:00, Day 2, 08:00 - 16:00
In-Class Time: 14 hours
Total Range Time: 2 hours
Capacity: 12 students
Email Me Registration Info
Class info go here
Accommodations available here under Tyburn Tactical. 
For curriculum description please go here:  
Class Description:
See calendar for the next instructor certification course. Prior to class you will need to call the USCCA Team 877.577.4800 to purchase your E-learning training and Instructor toolkit for $250.
You'll want to give yourself at least two weeks to complete this portion of your training prior to day one of your two days of class. A $100 non-refundable deposit is required to hold your seat. Please call 616.890.5940 or email at info@tyburntactical.com to register for the training.